Sold Out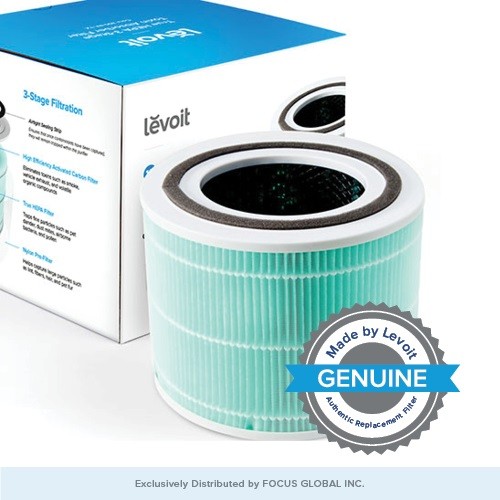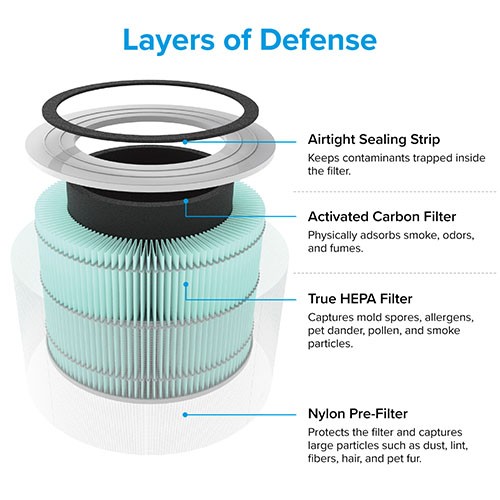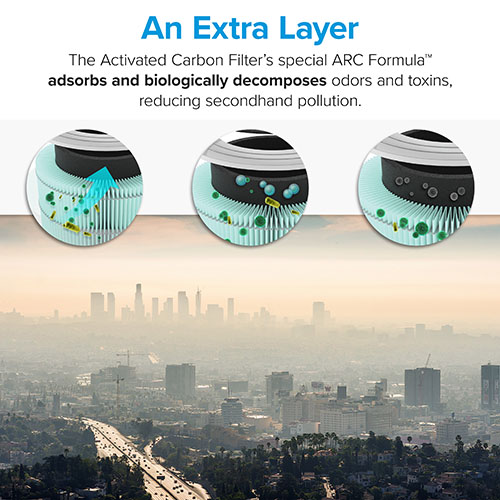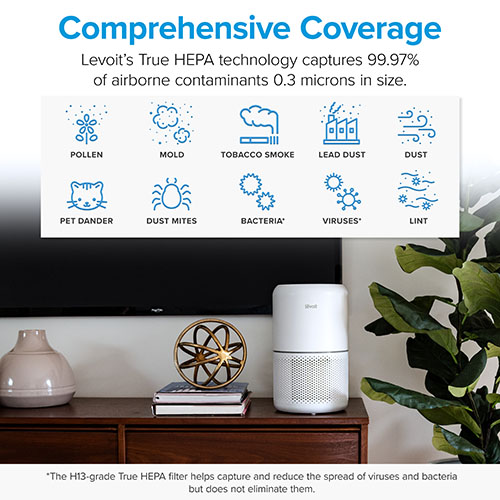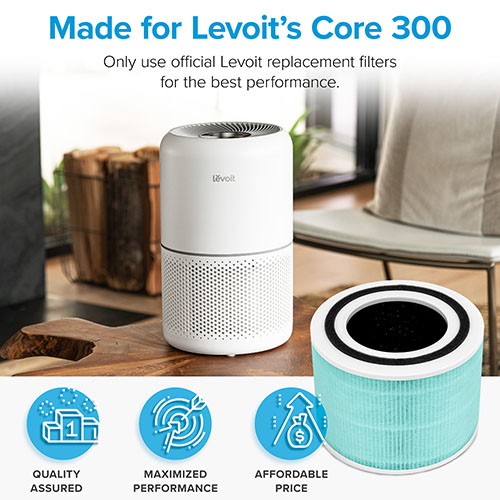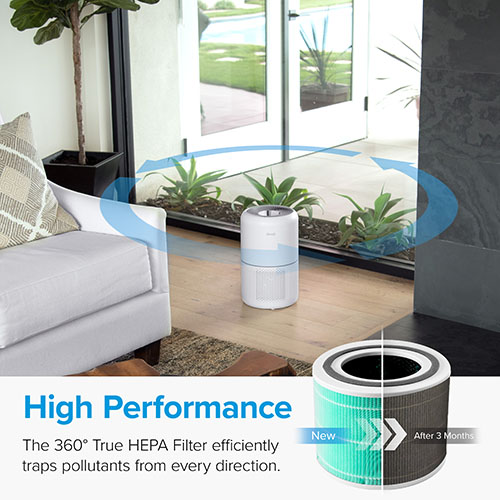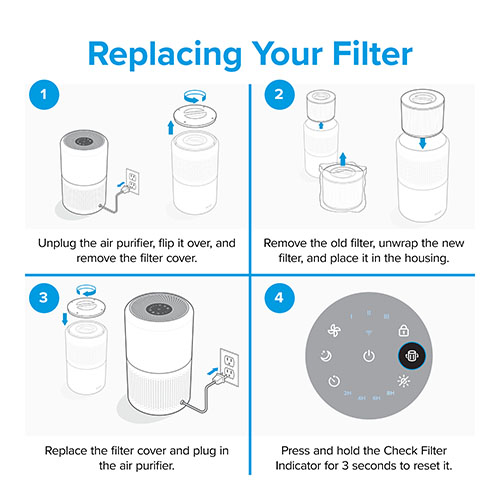 Levoit Core 300 True HEPA 3-Stage Toxin Absorber Replacement Filter, Core 300-RF-TX Blue
Out of stock
Email when stock available
Clear your home of unwanted smells and odors with the Levoit True HEPA 3-Stage Toxin Absorber Filter. Customized with Levoit's exclusive ARC Formula™, the toxin absorber filter is perfect for areas with high levels of smoke, smog, and Volatile Organic Compounds (VOCs).
Compatible with Core 300
Breaks Down Toxins: Customized with the ARC Formula™ to be exceptionally effective for filtering air pollution like toxic gasses and fumes, VOCs, wildfire smoke, and vehicle exhaust.
3-Stage Filtration: The filter uses a Pre-Filter, an H13 True HEPA Filter, and a High-Efficiency Activated Carbon Filter.
H13 True HEPA Filter: The True HEPA Filter removes at least 99.97% of airborne particles 0.3 microns in size, including fine dust, pollen, smoke particles, and pet dander.
ARC Formula™: Extends the filter's life by decomposing the molecules trapped within the Activated Carbon Filter, preventing second-hand pollution.
To maintain the performance of your air purifier, only use official Levoit filters.
Replace your filter every 6 – 8 months depending on your use and maintenance.